Author
Hello! My name is Michael Cherry-Leigh. I live in Durham, NC and currently work as a QA Lead for Teamworks. In addition to QA, I've been involved in a variety of other software roles including development, escalation, and support. I love to talk about creating and testing software, building development teams, and the business of software development, especially startups. When I'm not working, I can usually be found reading fantasy and sci-fi novels, playing video games, or wandering around one of the great greenways or parks in the area.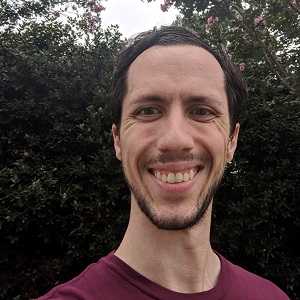 Why I'm Writing
Unraveling some of my own thoughts and experiences with software development.
Working on written communication that isn't just technical instruction.
Trying to give something back to the internet and the communities responsible for my own growth.
What I Write About
Software QA and development practices and strategy.
The tools I use at work and those I explore in my free time.
Building QA teams and introducing QA practices at startups.
How This Blog Was Made
This blog is written with React and Material UI using the Gatsby framework. I used https://github.com/greglobinski/gatsby-starter-personal-blog as my starting template because it was an excellent, working example of tools I already expected to use. I have been and expect to continue hacking it into the exact shape I want as I continue forward.
The blog is hosted on AWS on a stack of S3, Cloudfront, and Route53.